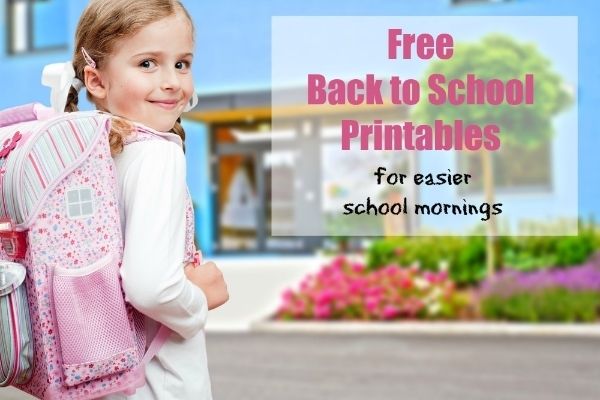 Our Sophie is starting 'big school' this year and we are SO excited!!
But all of this primary school business is new to me, so I've been asking around trying to see what kind of things we should be thinking about while we get ready for Back to School time.
I picked up so many great tips from Reena's post over at
The Mummy Project
and also Sophie and I have been chatting about 2 things we think will be a challenge:
Remembering to pack everything into her school bag
Getting ready in time for school
With preschool it's not too much of a rush - ours is a daycare with a preschool program and if we are a few minutes late it's no big deal, but primary school is different - Soph needs to be there for an 8:55am start every day, and while I know sometimes things happen that you can't control, I really want us to get the hang of getting ready with plenty of time to spare, so we don't have to rush into the school gate just as the bell is ringing (or later!)
So in this week's video we are sharing 2 simple things we are doing to help us get ready in time for school!
Click the pic below to grab a free set of those prints for your home:
And don't forget to check out the other great tips over at
The Mummy Project
- they're really helpful!
What are YOUR tips for easier Back to School Mornings??


Credits: This post is not sponsored and contains no affiliate links